Welcome to the
Fairfax County Dance Coalition
A community voice for dance
in Fairfax County!
Our Goals:
Address the many issues facing the dance arts across Fairfax County

Build the local dance network

Bring dance experiences to underserved audiences

Increase performance venues for dance (Download Slides)

Expand audiences

Coordinate community dance festivals

Grow advanced learning opportunities with master classes and choreographers

Provide links to resources for dance classes and programs

Increase the visibility, understanding, and access to dance
Supporting the dance arts
and helping to enrich
the cultural fabric of
Fairfax County Virginia.
_________________________
Announcements
2014 Dance Scholarship Applications due September 13, 2014
5th annual FCDC Gala is on Saturday, October 11, 2014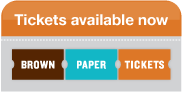 _________________________
Get our latest information - go to the News tab
_________________________
The Fairfax County Dance Coalition is a tax-exempt non-profit organization, qualified under Section 501 (c) 3
of the Internal Revenue Code.
The Fairfax County Dance Coalition is open to all dance organizations and individuals interested in supporting and promoting the dance arts in Fairfax County.
Fairfax County Dance Coalition
Fairfax, Virginia
U. S. A.
Image Credit: Meghan Rudorfer
Some dance photography by:
Michael Golden Studios (www. michaelgoldenstudios.com)
Linda Helms Photography (www.lindahelmsphotography.com)
Radhika Kowtha