5th Annual Dance Gala Showcase
Saturday, October 11, 2014 @ 7:30 PM
Showcasing the best of dance in Fairfax County
"One of the best dance events in area - a not to be missed performance!"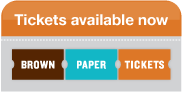 A Celebration of Dance in Fairfax County
Enjoy the creative interpretations of dance movement.
Embrace the unique variety of dance talent.
Experience the power of dance.
It's a celebration of dance in Fairfax County!
The 5th Annual Gala Showcase
Featuring:
BalletNova
Center Stage Dance Company
Dancin' Unlimited Jazz Dance Company
Encore Theatrical Arts Project
Metropolitan Youth Ballet
Nrityanjali Dance Company
The Ballet Arts Ensemble of Fairfax
The Fairfax Ballet
The Kintz-Mejia Academy of Ballet
Virginia Ballet Company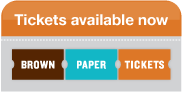 Performance at:
Northern Virginia Community College
Annandale Campus Theatre
8333 Little River Turnpike
Annandale, VA 22003
Convenient to Capitol Beltway Route 495 Exit 52A
Free parking during show in Rows B-8 through B-16
Click here for Annandale Campus map.
_________________________________________________________________________________________
For Patrons with Mobility Impairments
Parking: Parking spaces are available in the Northern Virginia Community College - Annandale Campus parking lot for vehicles bearing valid DMV handicapped parking stickers or license plates on a first come first served basis.
Accessible Entrances: There are ramps from the campus parking lots to the theater.
Accessible Seating: There are wheelchair accessible locations in the theater.
Accessible Restrooms: Wheelchair accessible restrooms are available in the lobby of the theater.
We hope you will attend and enjoy our Dance Showcase Gala.